Product Description
Organic skincare never smelt so good! Mumanu organic Fairtrade Massage and Body Balm 'Magic' is the perfect prenatal massage oil to brighten up your day, as well as a fantastic organic moisturiser to use each morning. Fresh and vibrant, certified organic pine, spearmint, lavender & palmarosa oils will soothe your soul and refresh your spirit. With the nourishing properties of organic and Fairtrade Cocoa Butter and Shea Butter, your skin will feel silky smooth and soft. Use 'Magic' as an every day natural moisturiser or as a treat with your favourite massage therapist.
Mumanu's gorgeously smooth 'Magic' certified organic Fairtrade Massage Oil and Body Balm gives the perfect amount of slip during a prenantal massage without feeling overly greasy and sticky like other balms and oils can. A little goes a long way and with no spills this is the ideal balm for professionals and home use. We use only the highest grade ingredients in our massage oil blends. This product is safe to use as a pregnancy massage oil.
Does not contain parabens, petro chemicals or palm oil.
Certifications & memberships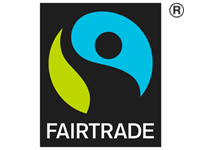 Meet Mumanu - Surrey, UK
The fundamental philosophy of Mumanu is love, kindness and respect for nature. We don't like nasty pesticides, or damaging farming practises, that's why we only use certified organic and Fairtrade ingredients. The Mumanu organic Fairtrade skincare range feeds your skin with 100% natural ingredients, carefully blended to provide the best natural body moisturiser for dry skin as well as eczema-prone skin. Feel divine on the inside and out with our range of massage and body balms for every mood.