Product Description
Mother and baby balm – baby massage balm – organic baby skincare – stretch mark oil
Mumanu's Organic Belly, Boob & Baby Balm provides all over goodness for mum and baby. From pregnancy, birth and throughout motherhood, this balm will be your saving grace against dry, itchy skin, soothing your growing belly, hips and thighs. With 100% natural ingredients, no parabens, petroleum or fragrance, this is the perfect balm for you and your new baby, helping to relieve stretchmarks, nappy rash and cradle cap.
To help with baby dry skin, soothe nappy rash and cradle cap, you want to put only the most natural, chemical free ingredients on a baby's delicate skin. Safe to use all over, this Organic Belly Boob & Baby Balm will help soothe, nourish and soften your gorgeous baby's skin.
Nappy rash and cradle cap will quickly improve with organic and Fairtrade Cocoa butter, Shea butter, Coconut Oil, and organic Beeswax. Cocoa Butter, Shea butter and Beeswax put a protective layer over the skin without clogging the pores. With anti-inflammatory properties, Belly, Boob & Baby Balm will help reduce redness and irritation caused by nappy rash, itching and stretchmarks.
With so many uses, this little pot of organic balm will save you money, time and space. Ideal as an all over daily moisturiser for you and baby, helping to relieve and prevent nappy rash, cradle cap and stretchmarks, you can also use this organic mum and baby balm as an organic pregnancy massage oil or organic baby massage oil.
Designed by a specialist in pregnancy, labour and postnatal massage, Belly, Boob & Baby Balm will give you the perfect amount of slip without being greasy. Perfect for those yummy baby skin folds!
Certifications & memberships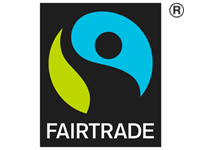 Meet Mumanu - Surrey, UK
The fundamental philosophy of Mumanu is love, kindness and respect for nature. We don't like nasty pesticides, or damaging farming practises, that's why we only use certified organic and Fairtrade ingredients. The Mumanu organic Fairtrade skincare range feeds your skin with 100% natural ingredients, carefully blended to provide the best natural body moisturiser for dry skin as well as eczema-prone skin. Feel divine on the inside and out with our range of massage and body balms for every mood.