Product Description
A hugely popular balm, 'Sunshine' really is an amazing mix of aromas. One minute it's lifting your spirits with citrus, but sniff again and it's cosy and warm organic Lavender and organic Fairtrade vanilla. The organic essential oils of tangerine and mandarin make this a perfect summer balm, while the undertones of lavender and vanilla make this an ideal balm when you're in need of some TLC.
Mumanu's gorgeously smooth 'Sunshine' organic Fairtrade massage oil and body balm gives the perfect amount of slip during a massage without feeling overly greasy and sticky like other balms can. A little goes a long way and with no spills this is the ideal balm for professionals and home use. This product is safe to use during pregnancy.
Gone are the days where you're dripping massage oil on your sheets and towels! Solid at room temperature, just rub a little of our Mumanu Organic Fairtrade Massage Balm in your hands to turn it to oil, ready to apply for massage or, as an every day natural moisturiser. A little goes a long way… you will be able to apply enough massage oil in one go without needing to reapplying.
Silky smooth and easy to apply, our range of organic Fairtrade aromatherapy massage & body balms are all certified to use in pregnancy. You're in safe hands… we have EU safety assessments for each of our organic Fairtrade skincare products, specifying their use in pregnancy (and baby where stated).
Some oils, such as lavender, are often wrongly accused of not being safe in pregnancy because it stimulates menstrual bleeding. As the International Association of Aromatherapists point out, women use lavender on their clients almost every day but don't have continuous bleeding. '… the human body is intelligent and that the essential oils (found in everyday food and drink) are no stranger to the human metabolism. The body knows how to break them down and utilise them to balance the human physiology.'
Does not contain parabens, petro chemicals or palm oil.
We use only the highest grade ingredients in our massage oil bends. 'Sunshine' is safe to use on sensitive skin.
Certifications & memberships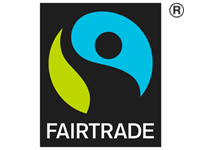 Meet Mumanu - Surrey, UK
The fundamental philosophy of Mumanu is love, kindness and respect for nature. We don't like nasty pesticides, or damaging farming practises, that's why we only use certified organic and Fairtrade ingredients. The Mumanu organic Fairtrade skincare range feeds your skin with 100% natural ingredients, carefully blended to provide the best natural body moisturiser for dry skin as well as eczema-prone skin. Feel divine on the inside and out with our range of massage and body balms for every mood.