Indulge your skin and senses with delightful Mumanu body balm
Mumanu is all about honouring the everyday mother-goddess. At Mumanu we have developed a range of certified organic Fairtrade skincare balms for you to use every day. Feel divine on the inside and out with our range of massage and body balms for every mood. Lift your spirit when you have a cold, soothe your soul when you have achy feet, ease aches and pains in your joints and muscles and pick yourself up when you're exhausted. Allow Mumanu organic Fairtrade massage & body balms to support your body, mind and spirit with aromatherapy oils and nourishing cocoa butter and shea butter.
Soothing, nourishing and softening balm for every day use
Lovingly handmade using the highest quality natural ingredients
Certified organic skincare
Certified by the Soil Association COSMOS, UK 
Free from  parabens, SLS, artificial colours and fragrances
Ethical skincare that smells divine and help you look and feel good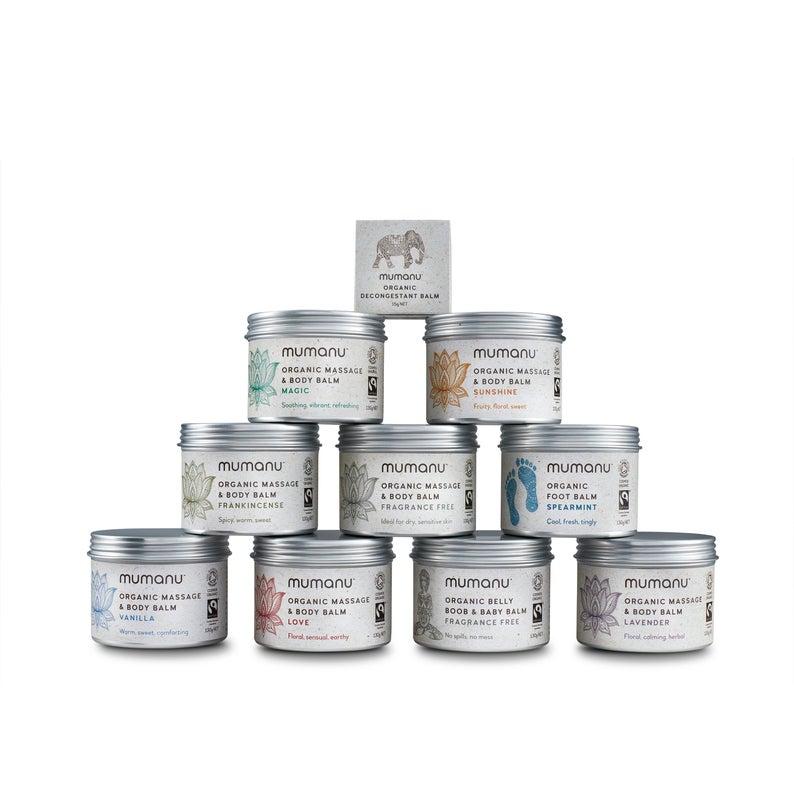 Experience the power of organic balms that are packed with skin soothing nutrients
The fundamental philosophy of Mumanu is love, kindness and respect for nature. It makes sense then to certify our balms with the Soil Association and Fairtrade Foundation. We don't like nasty pesticides or damaging farming practises so, the only way we can avoid them is to use certified organic products. We also want people to get a fair deal, be treated well and to ensure that communities are not taken advantage of. Suitable for all ages and skin-types, our adaptogenic skincare can be used in a number of different ways, depending on your skin's needs.
Mumanu (Mum-Anooo = two words; 'Mum', obviously mother and 'Anu' who is a Celtic fertility goddess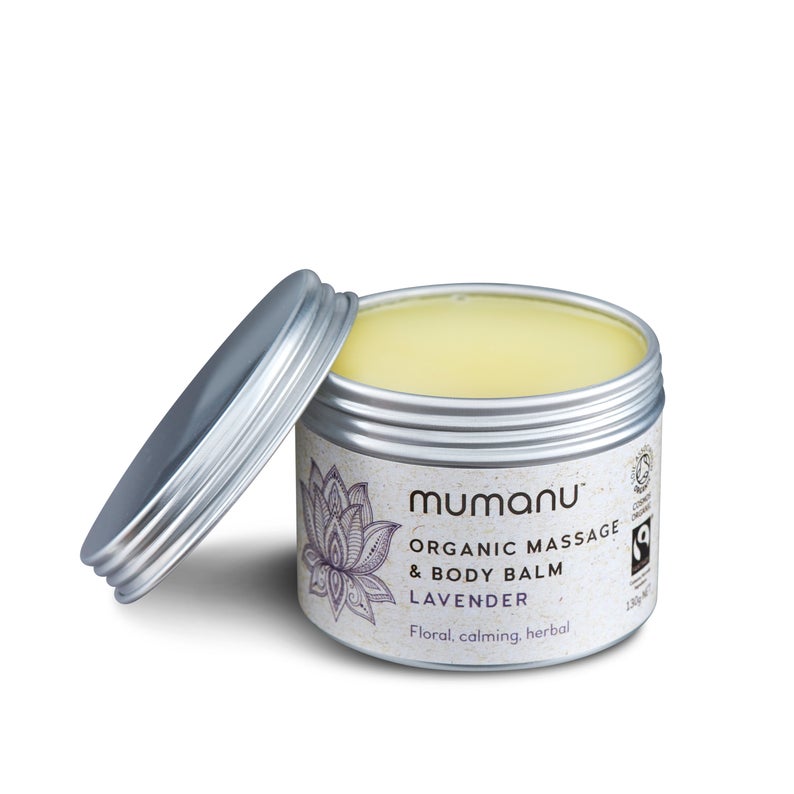 Purest and more effective natural organic balm that makes you feel good
We are clear about the natural ingredients and sustainable processes that go into making our products. Give our range of organic Fairtrade massage and body balms a go. The Mumanu organic Fairtrade skincare range feeds your skin with 100% natural ingredients, carefully blended to provide the best natural body moisturiser for dry skin as well as eczema prone skin.
Mumanu organic Fairtrade massage and body balms are the perfect massage oil to brighten up your day, as well as a fantastic organic moisturiser to use each morning. Organic skincare never smelt so good!
We use 100% natural ingredients to nourish, protect and heal the skin
We only use high-quality organic, Fairtrade and sustainable ingredients that will moisturise and nourish your skin.
Our organic Fairtrade "Belly, Boob and Baby balm" provides all over goodness for both mum and baby. Start using it during pregnancy as an all over natural body moisturiser and an anti-stretchmark balm for your growing belly, hips and thighs.
Being fragrance free, the Mumanu organic Fairtrade "Belly Boob & Baby balm" is safe to use all over your baby too.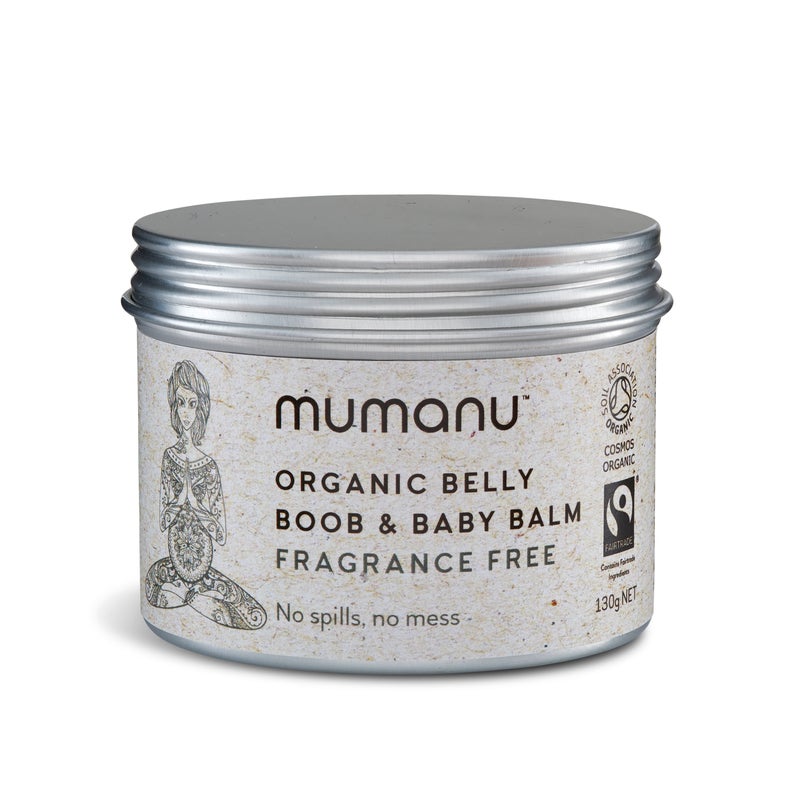 What our customers have to say
I use this balm to massage my 2 month old baby, I love the texture of it and the natural smell. It has helped with her dry skin but doesn't leave her oily just nice and soft.
As one of the many who suffer with stuffiness during pregnancy, this balm works perfectly and is all natural and organic, which I love.
Love this massage balm! It's really relaxing and works so nicely! Very calming smell that I like despite having hyperemesis!
Certifications and memberships